Ultimate workout plan for over 40 males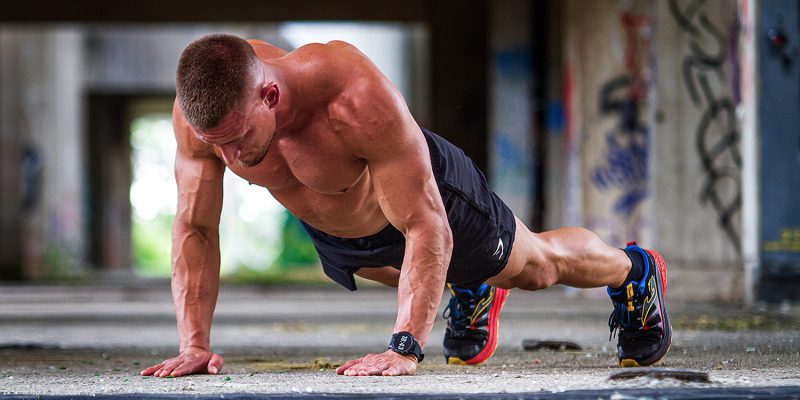 You've come to the right spot if you're looking for a workout plan for over 40 males In today's post, we'll go over a simple and effective routine you can use to build muscle, get stronger, and improve your fitness. The best part is that the routine works great even if you're on a tight schedule. But first:
How Should Your Training Change After Reaching 40?
Turning 40, 50, or even 60 doesn't mean you've missed the window of opportunity for getting fit. Many people discover fitness later in life and still manage to lose fat, build muscle, and transform how they look. 
Still, your approach needs to adjust as you get older simply because your capacity to do work and respond positively (make progress) decreases. A 20-year-old guy will get away with a lot more training and gym mistakes without risking overtraining or injuries than a 45-year-old man. 
The most important thing you need to do is adjust your overall training volume and avoid doing too much, as that can lead to recovery issues and loss of progress.
Over 40 Workout Plan Male 
The first workout routine for males over 40 is one you can perform at a gym or at home, so long as you have some of the essential equipment. We'll also go over a home edition version of the plan if you prefer to train at home but don't have any equipment. 
Day 1:
Flat dumbbell bench press – 3 sets of 6 to 10 reps
Seated dumbbell shoulder press – 3 sets of 10 to 12 reps
Dumbbell tricep kickback – 2-3 sets of 12 to 15 reps
Lying dumbbell chest flyes – 2-3 sets of 12 to 15 reps
Lateral dumbbell raises – 2-3 sets of 15 to 20 reps
Day 2: 
Inverted row – 3 sets of 5 to 15 reps
Bent-over barbell row – 3 sets of 8 to 12 reps
Cable lat pulldown – 2-3 sets of 12 to 15 reps
Standing dumbbell hammer curl – 2-3 sets of 10 to 15 reps
Concentration curl – 2-3 sets of 12 to 20 reps
Rope cable face pulls – 2-3 sets of 15 to 25 reps
Day 3: 
Barbell back squat – 2-3 sets of 8 to 10 reps
Dumbbell Romanian deadlift – 2-3 sets of 10 to 12 reps
Alternating dumbbell lunges – 2-3 sets of 8 to 10 reps (per leg)
Glute bridge – 2-3 sets of 10 to 15 reps
Standing unilateral calf raises – 2-3 sets of 10 to 20 reps (per leg)
Over 40 Workout Plan Male (At Home Edition)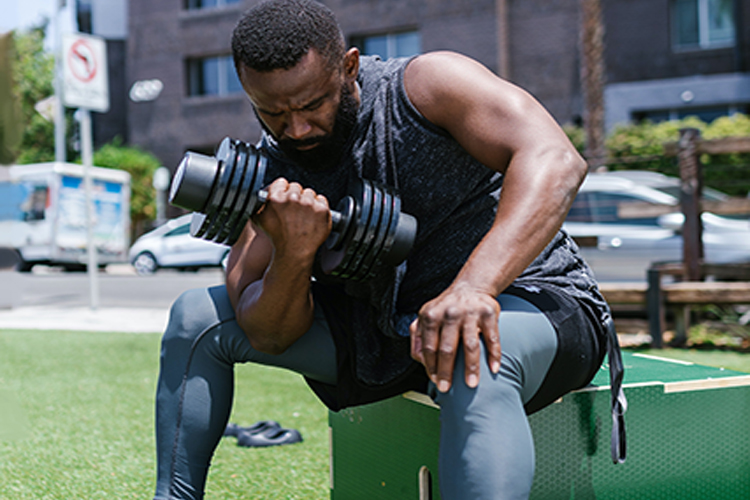 The following is a similar routine to the one above but with some tweaks that make it suitable for home training, even if you have little to no equipment:
Day 1: 
Push-ups – 3 sets of 5 to 20 reps
Pike push-ups – 3 sets of 5 to 15 reps
Chair triceps kickback – 3 sets of 5 to 15 reps
Lateral dumbbell raises – 2-3 sets of 15 to 20 reps
Day 2: 
Inverted row – 3 sets of 5 to 15 reps
Bent-over dumbbell row – 3 sets of 10 to 20 reps
Band lat pulldown – 2-3 sets of 12 to 30 reps
Standing dumbbell hammer curl – 2-3 sets of 10 to 15 reps
Concentration curl – 2-3 sets of 12 to 20 reps
Band cable face pulls – 2-3 sets of 15 to 25 reps
Day 3: 
Bulgarian split squat – 2-3 sets of 5 to 20 reps (per leg)
Glute bridge and curl – 2-3 sets of 5 to 15 reps
Bodyweight jump squats – 2-3 sets of 10 to 25 reps
Standing unilateral calf raises – 2-3 sets of 10 to 20 reps (per leg)
Most Recommended